Rockin' Rubs - SWEET INFERNO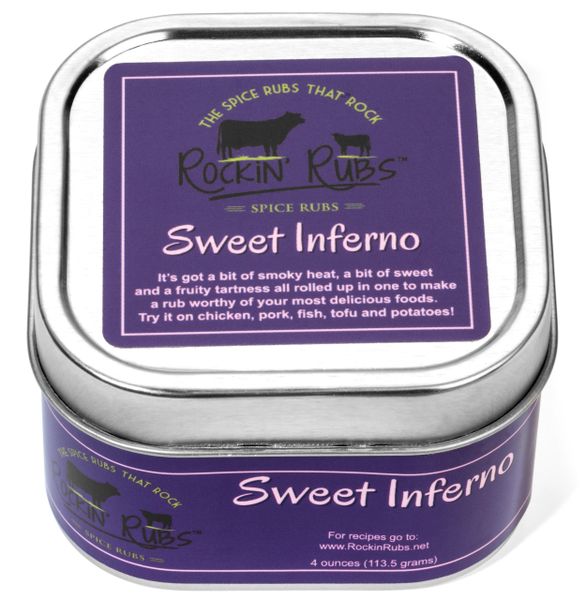 Rockin' Rubs - SWEET INFERNO
This artisan crafted BBQ Seasoning has got a bit of smokey heat, a bit of sweet, and a fruity tartness all rolled up in one to make a rub worthy of your most delicious foods.
Its base is chili pepper, combined with brown sugar, kosher salt and other savory spices. Caramelizes beautifully.
Great on Chicken, Pork, Beef, Scallops and Fish.
Artisan Crafted 4oz tin