HARRY SOO "SLAP YO DADDY" - ALL AMERICAN BBQ SAUCE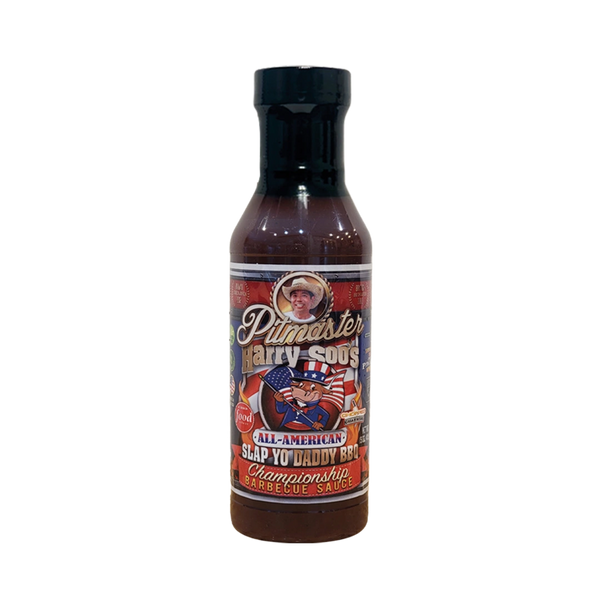 HARRY SOO "SLAP YO DADDY" - ALL AMERICAN BBQ SAUCE
ALL AMERICAN CHAMPIONSHIP BBQ SAUCE
Specially blended to be enjoyed by all BBQ Regions around the USA with its fruity floral notes and mild heat. 
Exotic blend of delicious Southern Molasses, Carolina Vinegar and Tart Tamarind Chutneys that Harry loves.

Baste on the last few minutes to form a glaze or pour on just before serving.
Also makes a great Dipping Sauce
Chicken, Ribs, Steak, Pork, Seafood