Da Kine Hawaiian - BBQ SAUCE ORIGINAL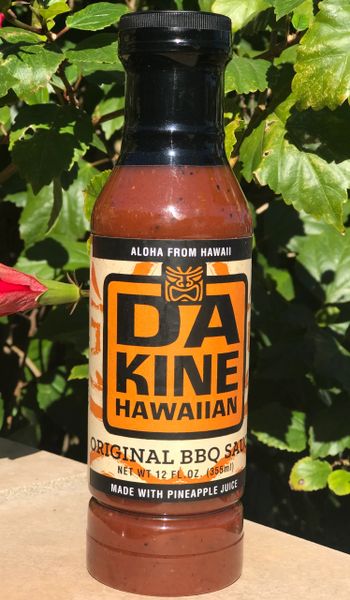 Da Kine Hawaiian - BBQ SAUCE ORIGINAL
Da Kine Hawaiian Original BBQ Sauce is made from Local Hawaiian Ingredients.
Pineapple Juice is used to create an amazing Island Flavor sensation, as well as to tenderize your meat.  
Try it on all your Meats, Fish and Vegetables. Can also be used as a marinade, dipping sauce or sandwich dressing.