Baby Roo's - CAROLINA MUSTARD BARBECUE SAUCE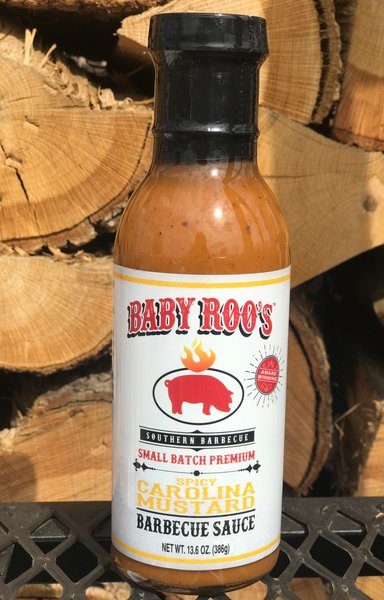 Baby Roo's - CAROLINA MUSTARD BARBECUE SAUCE
The delicious, unique flavor of South Carolina BBQ.
This Spicy Carolina Mustard Sauce is a perfect combination of Sweet & Spicy with a flavorful mustard base.
Pairs perfectly with Chicken and Pork, but use on any of your favorite foods.
This Award Winning BBQ Sauce is made Locally in small batches.
14oz glass bottle